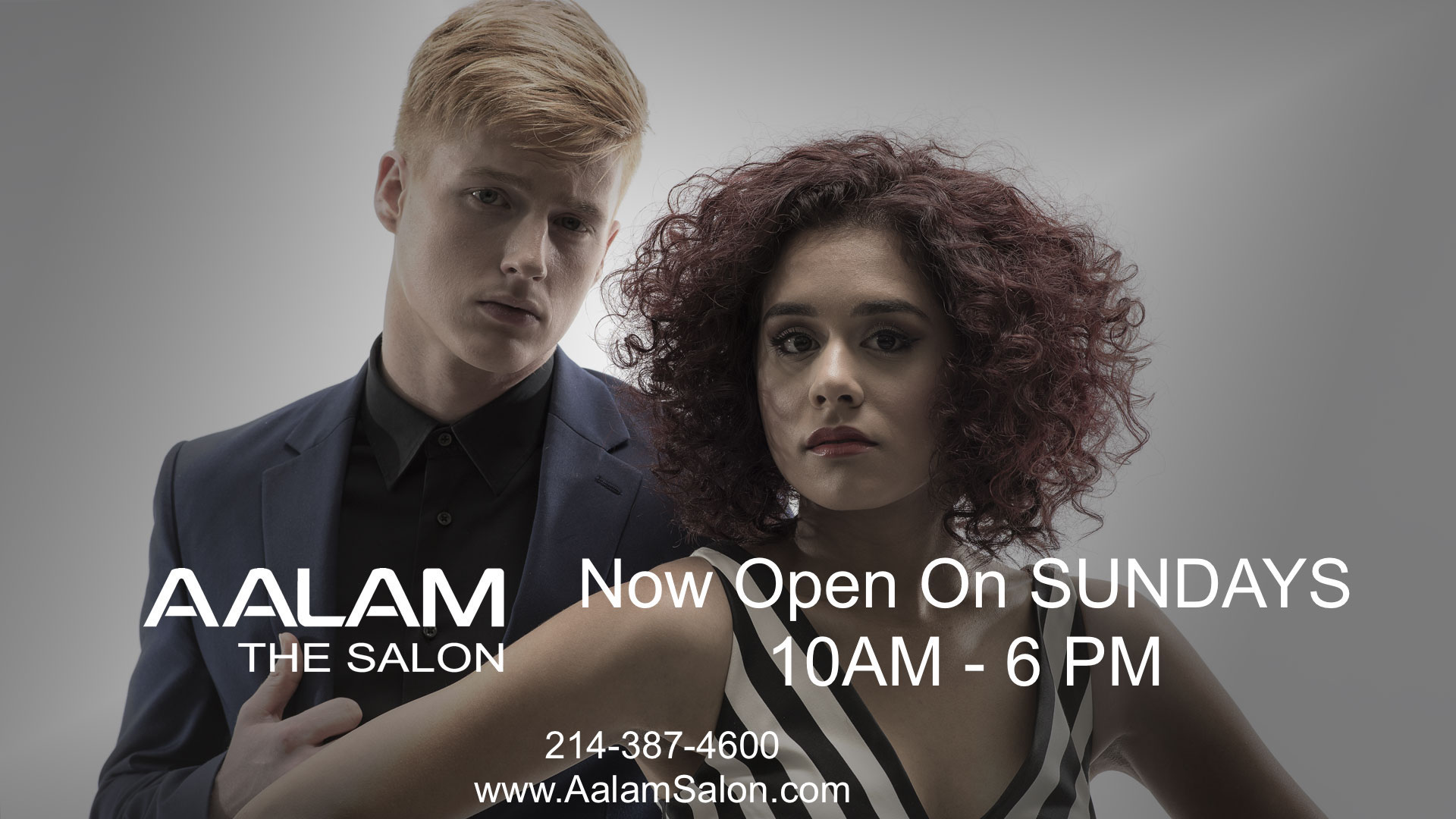 AALAM Hair Salon
Now Open on Sunday 10 AM – 6 PM
Serving North Dallas Plano Frisco Allen Mckinney Addison TX
Men / Women
At AALAM The Salon, We understand how hard it can be to fit a hair appointment into a busy schedule. For a lot of our clients, the weekend is the only time you have to get your hair done and Saturday's can be hard to schedule with your favorite stylist.
To make things easier for you, we are now opening our doors on Sundays from 10:00 AM – 6:00 PM. Addie and Lindsay will be available for haircut and Michael, Jessi, and Amanda will be available for Hair color services. Give us a call or book online today for an appointment this Sunday.
We look forward to seeing you!
AALAM The Salon
Voted Dallas Best Hair salon
Serving
North Dallas Plano Frisco Allen McKinney Addison TX