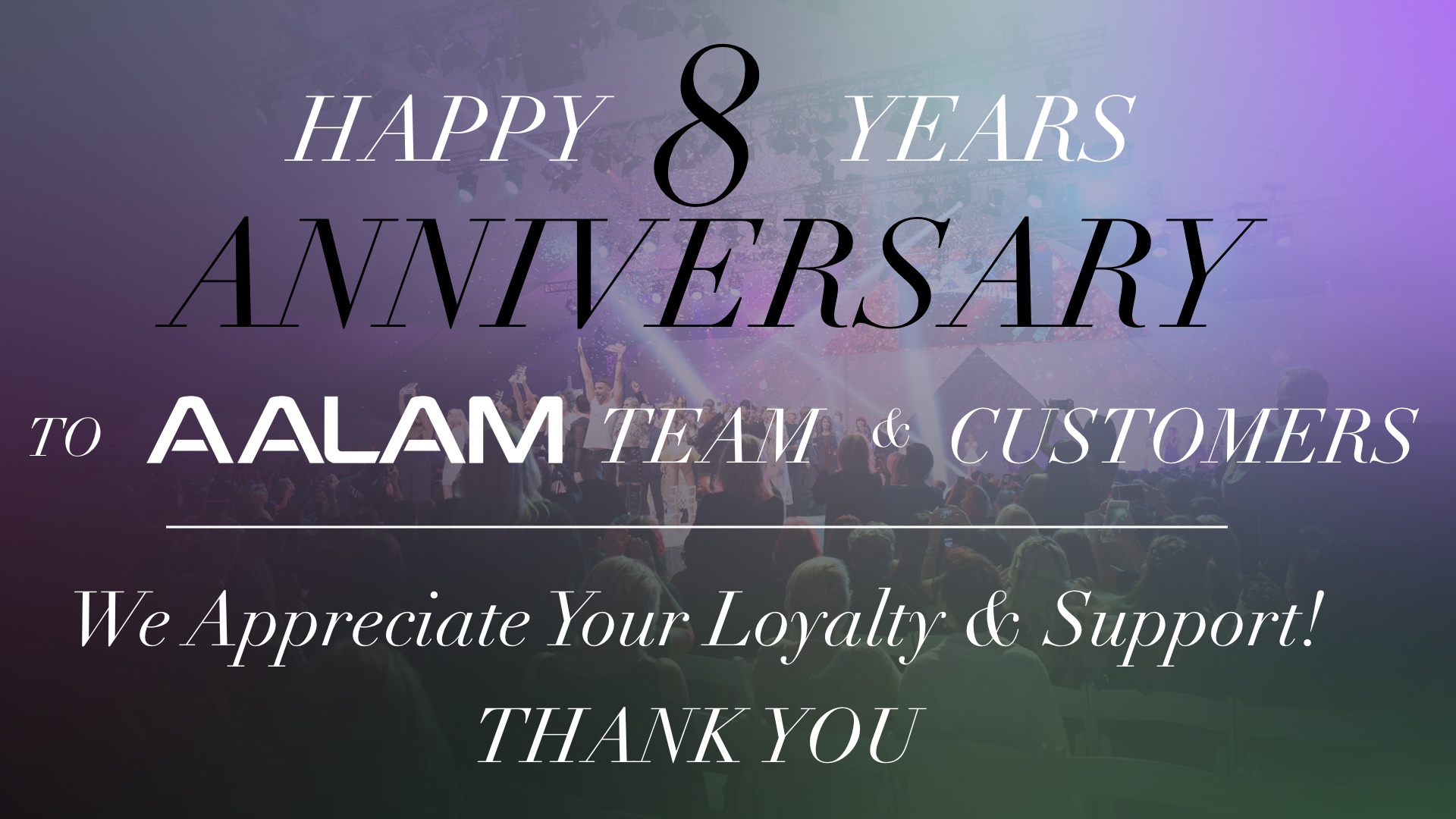 AALAM
CELEBRATES
8
YEARS
ANNIVERSARY
As we celebrate our 8th year in business, we would like to share our thoughts on the past 8 years.
AALAM opened in North Plano TX in 2009 during one of the worst economic crisis.
Who would have predicted that little more than an idea would survive to celebrate its 8th year in business?
We were so small at the beginning.  Some would say our survival is a tribute to our hard work.
We like to think that our 8 years of success can be attributed to a meticulous commitment to our core values:
our commitment to our team members, and our service commitment to you, our amazing customers.
As we celebrate, we say "Thank You" to all of our customers and team members, both past and present.
With our hard working and dedicated team members and the big list of loyal & supportive clientele, We have established a track record of doing the impossible.
Although we are celebrating 8 years of being successful in business, we remain mindful that the world is an ever changing place, and if anything, we must accelerate, not relax.  We must think ahead to what the next 8 years will hold for AALAM. What will our industry look like in 2025?
In summary, while we have come a long way, our work is not done!
Building upon our success requires further dedication, commitment to our customers, innovation, and execution of our top priorities.  

Three of AALAM top priorities continue to be:
Always increasing the bar for the highest quality services in a relaxed, comfortable and professional atmosphere and focusing on you, our amazing customers, you are foundation of our business.
Growth and expansion of our business with the philosophy that thrives on a strong training on both technical skills and business building skills, through our extensive in house training program.
Create and maintain a positive workplace culture that focuses on the team success, employee engagement and elevating every team member through our career path program.
For this we thank you, and look forward to your continued support.
Sincerely
AALAM management